We want to tell you about our founder, Patrick A. Reeve, owner and operator of Patrick Allan Telephone. Patrick has more than three decades of telecommunications experience, beginning his career in 1986 while serving in the US Army, where he spent three-and-a-half years in Germany as a communication specialist. When he returned home, Patrick went to work for the family telephone business where he spent the next 11 years perfecting his skills.
He soon decided it was time to start his own business and Patrick Allan Telephone opened its doors in March of 2001. Patrick has attended many seminars and training courses over the years to learn new products and ensure he is up-to-date on the latest technology. Patrick Allan Telephone is a Five Star Dealer with NEC Solutions.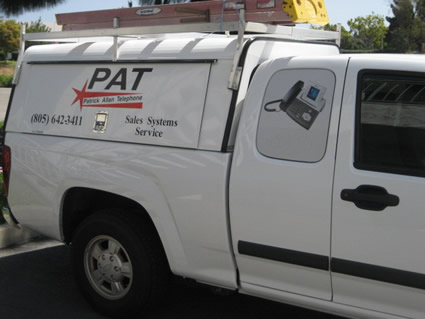 In 2007 Patrick Allan Telephone also began selling, installing, and maintaining surveillance camera systems. Many of our existing telephone customers have since added camera systems to their businesses, helping to ensure the safety of their employee and customers alike.

Patrick Allan Telephone not only sells and maintains new telephone and surveillance camera systems; we also support and make additions to existing systems. We are dedicated to excellent customer service and always strive to maintain a special relationship with our customers for years to come. Patrick lives in Ventura with his wife Kelly, and their cats, Katie, and Penny.